₹499.00
Ayurvedic Joint Support tablets for Reduce Joint Pain and Inflammation, Joint stiffness, Discomfort- 60tab 
Reduces inflammation and swelling in the joints
Relieves joint pain
Improves joint function and mobility
Reduces stiffness in the joints
Promotes joint health and longevity
Increases synovial fluid production
Reduces uric acid levels in the blood
Title

Discount

One Month Pack 10% OFF

10%

₹

449.10
Two Month Pack 15% OFF

15%

₹

424.15
Three Month Pack 20% OFF

20%

₹

399.20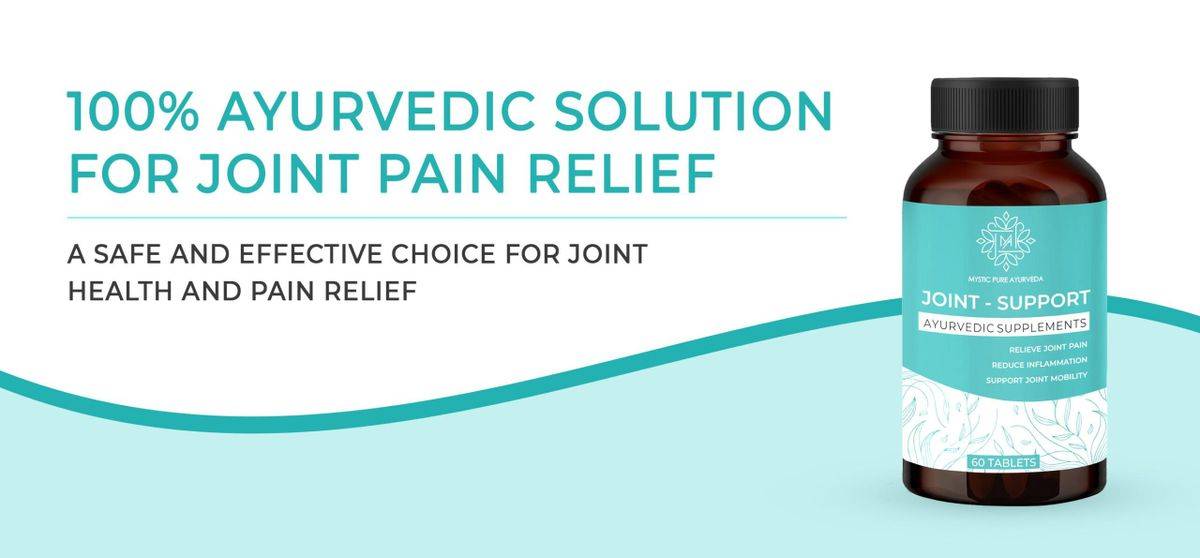 Mystic Pure Ayurveda Joint Support Tablets is a natural supplement that aims to enhance joint health by combining a blend of natural herbs and ingredients. Its carefully crafted formula aims to support the body's natural healing mechanisms and alleviate inflammation in the joints. By nourishing and strengthening the joints, the Ayurvedic joint support tablet promotes healthy cartilage and helps to manage symptoms associated with conditions such as rheumatoid arthritis, gout, uric acid, and arthritis.
With the Mystic Pure Ayurveda joint support tablets joint stiffness, discomfort, and pain can be relieved. It supports overall joint mobility and flexibility. This supplement is an excellent option for anyone seeking to maintain healthy joint function and mobility. The natural ingredients work synergistically to support the body's natural healing mechanisms, reduce inflammation, and promote healthy joint function.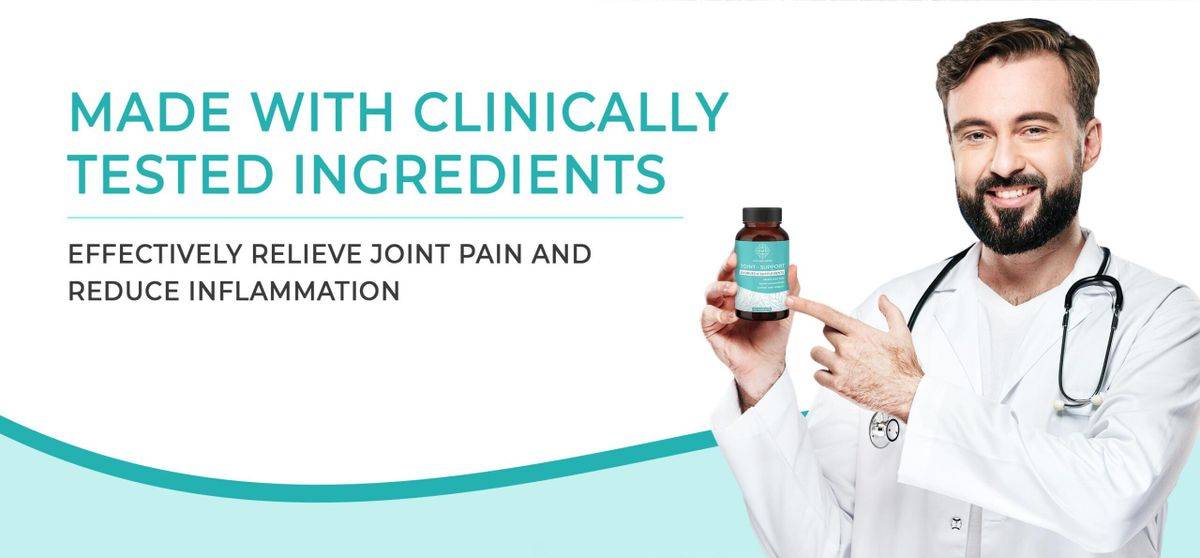 Benefits:
---
JOINT PAIN RELIEF: Ayurvedic joint support tablet are formulated to help reduce joint pain and discomfort. They may contain ingredients that have analgesic and anti-inflammatory properties, which can help alleviate joint pain and swelling.
IMPROVED JOINT FLEXIBILITY: These tablets may help improve joint flexibility and range of motion. By supporting joint health, they can help reduce stiffness and increase mobility, allowing for smoother joint movement.
REDUCES URIC ACID LEVELS: Joint Support Tablet is made from ingredients that are effective in balancing healthy uric acid levels and providing relief from gout-related pain.
ANTI-INFLAMMATORY: Inflammation is a common factor in joint pain and conditions like arthritis. Ayurvedic joint care tablets may contain herbs or compounds with anti-inflammatory properties, which can help reduce inflammation in the joints and alleviate associated symptoms.
OVERALL JOINT HEALTH SUPPORT: Ayurvedic joint care tablets are often formulated to provide comprehensive support to the joints. They may help nourish and strengthen the joints, promote the natural healing process, and support long-term joint health.
Why Choose Mystic Ayurvedic Joint Support Tablets?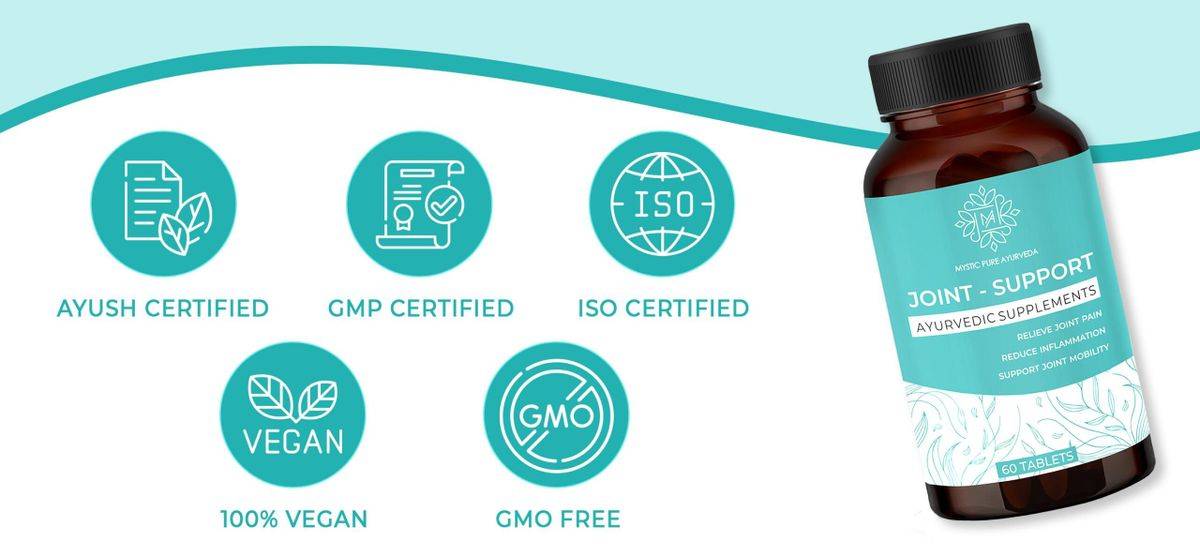 | | |
| --- | --- |
| Kaishore Guggal | 180mg |
| Gokhru (Tribulus terrestris) | 40mg |
| Punarnava (Boerhaavia diffusa) | 25mg |
| Haldi (Curcuma longa) | 75mg |
| Nirgundi (Vitex negundo) | 40mg |
| Rasna Patra (Pluchea lanceolata) | 25mg |
| Shallaki (Boswellia serrata) | 75mg |
| Suranjan (Colchicum luteum) | 40mg |
| Malkangni (Celastrus paniculatus) | 25mg |
| Hadjod (Cissus qudrangularis) | 40mg |
| Sounth (Zingiber officinale) | 30mg |
| Dalchini (Cinnamomum zeylanicum) | 25mg |
| Triphala | 80mg |
| Shilajit | 50mg |
LIFESTYLE TIPS FOR JOINT CARE :
Stay Hydrated:

Drink plenty of water to keep your joints well-lubricated. Hydration is essential for maintaining the elasticity of cartilage and the fluidity of joint fluids.

Maintain a Healthy Weight:

Excess weight puts additional stress on your joints, especially the knees and hips. Aim for a healthy weight range to reduce the load on your joints.

Stay Active

: Regular exercise is essential for joint health. Engage in low-impact activities like swimming, cycling, or walking to strengthen the muscles around your joints and improve flexibility. Avoid high-impact activities that may strain your joints.
There are no reviews yet.
Only logged in customers who have purchased this product may leave a review.
Questions and answers of the customers
There are no questions yet, be the first to ask something for this product.